Upcoming shows for the weekend... two good shows you shouldn't miss!
So here it is:
------------------------------------------
happy people Quintet
@ Avanti's Restaurant, Sunway
We're back... and the five crazily happy guys bringing you some really exciting music, from cool to hot stuff from Yellowjackets, Bob Mintzer, Kenny Garrett, and even some originals. If you missed our show previously, come check us out next Friday night at Avanti's.

The Happy People Quintet are: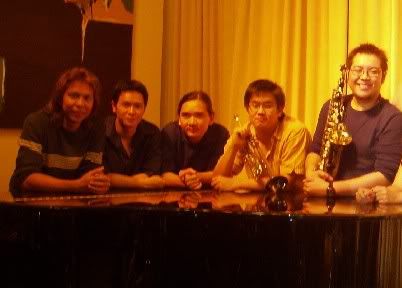 Julian Chan - saxophones, flute
Eddie Wen - trumpet, flugelhorn
Charles Wong - drums
Justin Lim - piano and keyboard
Nazrin "AJ" Nasir - electric bass
The happy people Quintet
Venue: Avanti's Restaurant, Sunway Resort Hotel
Date and Time: Friday, 22 April 2005; from 10pm onwards
Admission: Free
Reservations: call 03-7492 8000 ext 3176

------------------------------------------
Greg Lyons and Damon Brown
Live at Alexis Bistro – 22nd and 23rd April – 10.30pm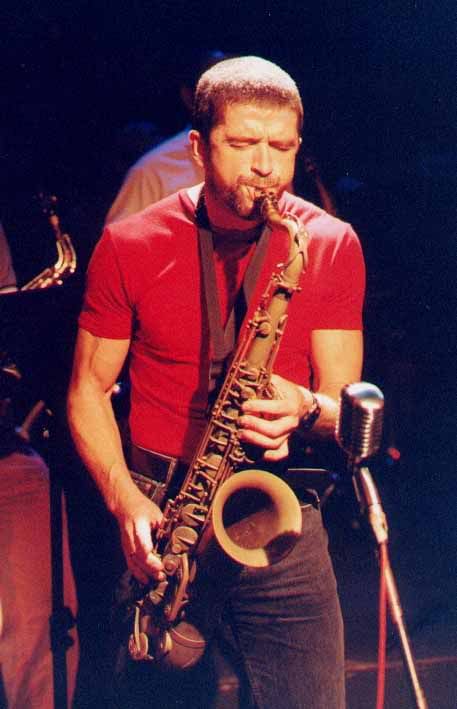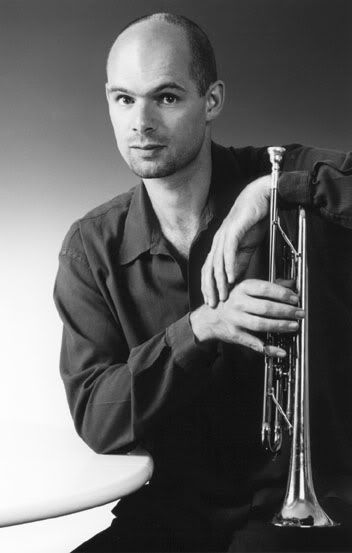 Hi All,

Don't miss this opportunity to catch the most talked-about British trumpeter on the European scene. He will be playing with my band, which on this occasion involves a couple of KL's musical gurus. We will be doing a mix of Damon's original material, renovated standards and other originals by the group: An eclectic mix of everything from swing to hip-hop and beyond!
Damon Brown – trumpet
Greg Lyons – saxes
Michael Veerapen – piano
Steve Thornton – percussion
Wan Asfarezal – bass


"A genuinely exiting new voice in European Jazz. Damon Brown is a vastly accomplished young trumpet player and composer." Dave Gelly, The Observer

After leaving the Guildhall School of Music and Drama, Damon's unique trumpet sound and approach to music earned him the admiration of both musicians and audiences in a surprisingly wide variety of musical settings. This, perhaps, reflects his own tastes and influences which span from the classical music repertoire through to the jazz and improvised music tradition; from popular song to dance music, soul and reggae.
He has toured internationally and recorded with Maxi Priest, Paul Weller, the Pasadenas and visited Japan for the first time with acid jazz group Push. Damon has always maintained strong links with British Jazz and his playing on the Ska scene with artists like Prince Buster, Desmond Decker, The Specials and most notably, a long standing relationship, with Jamaican trombonist Rico Rodriguez have helped him to forge his individual voice as an improviser. He has recently returned from Japan and his work on the début Adam F album won him many new admirers. This crossover with dance and pop culture has been an important factor in Damon's development as a composer. His style blends British and American influences in a highly personalised approach to jazz. While rooted firmly in the blue-note tradition his continued reference to wider musical settings creates complex and emotional music with flowing melodic lines which seem to transcend boundaries. The music, although exciting and accessible, retains a classic feel throughout.
Hope to see you guys there...
Since I'll be playing at Avanti's on Friday, I'll be checking them out on Saturday!
SUPPORT LIVE MUSIC IN KL! SUPPORT JAZZ MUSIC IN KL!!!
To receive updates via email, please send an email message to jcsax78@yahoo.com with the subject header "I want gig updates" or "subscribe" and I will add you to my mailing list. Thanks you.