Went to the salon today.. so I got a new look. Well, more like HAD to.. I trimmed my hair a bit shorter last week (ie. first haircut). It was okay...

.. for the first week..

.. and the second week, it was like almost out of control. Couldn't style it properly, and it's not even enough to be kept long at the moment. So I went to get another haircut... again (ie. second haircut)! Sigh... bugger, talk about using money. Not that I'm getting richer, mind you. So here it is.. (to the delight of some who keeps complaining I don't look good in long hair).

Before (taken in Shenzhen... before first haircut.. and fatter from the eating!)...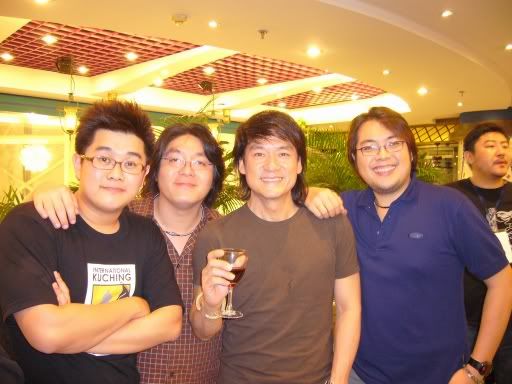 ...after second haircut (after dieting and some exercise, I think)!


Sigh, oh well.. it definitely looks better for the moment.