It's back!!

This time it'll be at the Bayview Beach Resort, Batu Ferringhi, Penang. Click on the pic to go the site, and find out more:
I will be performing with two three bands:


GREG LYONS NONET
Date and Time: Friday, 3 Dec. 9.50pm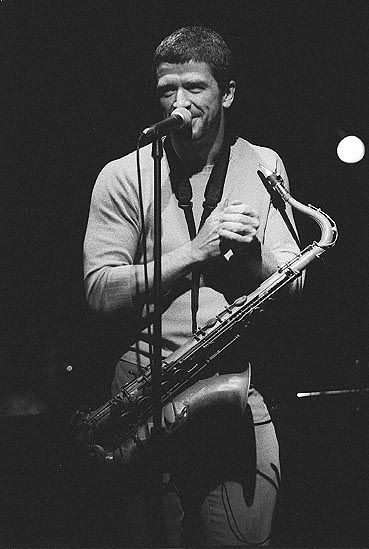 The
Greg Lyons
Nonet will be performing original compositions and arrangements by jazz saxophonist Greg Lyons. The Nonet is:

Greg Lyons - tenor, soprano and alto saxophones
Julian Chan - alto saxophone
Cheryl Mah - baritone saxophone
Francois Godere - trombone
John Bourque - trumpet and flugelhorn
Eddie Wen - trumpet and flugelhorn
Mac Chew - keyboards
Lewis Pragasam - drums
Andy Petersen - bass
MR.GAMBUS BAND featuring CHIE HANAWA
Date and Time: Saturday, 4th Dec. 9.50pm

MR GAMBUS BAND Featuring CHIE HANAWA from Japan Berklee Graduate, Farid Ali aka
Mr. Gambus
has in the past couple of years been successfully promoting the "Gambus" – a 12 string Malay traditional lute to the world of jazz.

Farid has performed at numerous Music Festivals all over the world and his recent Festival performances include the PORI Jazz Festival and Jarasum International Jazz Festival with one of Asia's top Jazz Fusion groups "Asian Spirits" and at the "Jazz On The Lake", Arts Alive Festival in Johannesburg, South Africa with his own group. Other members of the band include Julian Chan (Horns), Eric Li (Keyboards), John Thomas (Drums) and Fly (Bass).

Joining the Mr. Gambus band is Chie Hanawa, who is the youngest winner in the history of the National Women's Championships of "Tsugaru Shamisen". The Shamisen is a Japanese 3 stringed instrument played with a plectrum called the "bachi".

Like Farid, Chie is in the process of introducing a traditional ethnic Eastern instrument to the world of jazz. This collaboration marks the first time of the fusion of these 2 instruments in the genre of jazz on a Festival stage.

(courtesy of http://www.penangjazz.com)

SUFIAH NOOR
Date and Time: Saturday, 3 Dec. 7.35pm


Sufiah Noor, a Finalist in the Inaugural Malaysian Idol competition, Sufiah started singing at an early age and with aspirations on pursuing her dreams in the entertainment world, Sufiah entered The International College of Music.

Sufiah's initial foray into the entertainment world began as a backing singer on a number of albums and shows before embarking on her own career. Her debut album showcases her ability in the vein of R&B / Jazz Fusion.
Backing her will be Eric Li (keyboards), Fly (bass), John Thomas (drums) and Julian Chan (sax).
HOPE TO SEE YOU IN PENANG!!!
SUPPORT LIVE JAZZ!!