Hey everyone!

Come over to the Sunrise Jazz and Rhythm Fest at Plaza Mont Kiara this weekend for some good music! Check out these bands, I'll be playing with two of them: Greg Lyons Nonet and "Mr. Gambus" Farid Ali. By the way, entrance is FREE! But be there early to get your seats, as the previous weeks were full of people.

Won't say much, so here it is:

5 Aug, Friday 11pm - The Greg Lyons Nonet: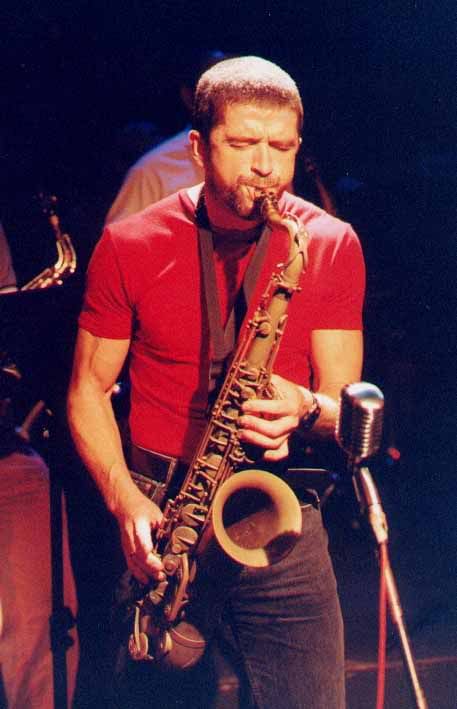 Greg Lyons on saxophones

The Greg Lyons Nonet is a 9-piece ensemble, with 6 horns plus rhythm section. Horn section includes myself on alto sax and flute, Eddie Wen and Bruce Hurn on trumpets and flugelhorns, with baritone sax and trombone, and Greg on tenor, alto, and soprano saxes. The rhythm section are Justin Lim on piano/keyboards, AJ on electric bass, and Zahid Ahmad on drums.

The Nonet will be performing Greg Lyons' original compositions as well as arrangements, from his album Island To Island, as well as new compositions from his upcoming Nonet album. Expect nothing but cutting-edge compositions and improvisation from Greg and some of the Nonet members.
6 Aug, Saturday 9.30pm - GruvAvénue™:
Formerly known as
Black Machine
, this new band is led by bassist Vincent Ong. Finally another musician who has come to his own, and he's just released his new self-titled EP. Listen to some chill-out music from this group. Buy their EP as well, and listen to the cream of the crop of the new blood in the jazz world of KL!
GruvAvénue™ is Vincent Ong on bass, Charles Wong on drums, Clement Siow on keyboards, and Shazee on saxophones. Special guest on vocals Rachel Guerzo.
6 Aug, Saturday 11pm - "Mr. Gambus" Farid Ali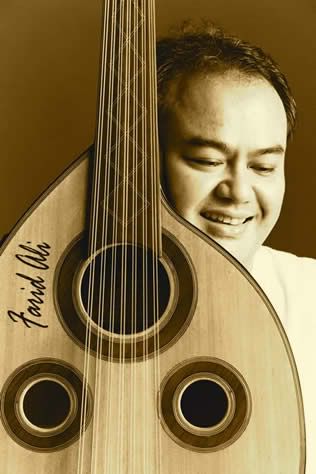 "Mr. Gambus" Farid Ali
The Malaysian George Benson?? Not anymore.. the man has come a long way to his own voice, his own identity! Check out what the does with the Middle Eastern traditional instrument, the oud, or more popularly known as the gambus and how he blends it with his own jazz influence! Oh yeah... buy his album, Turning Point, and you'll get to hear the taste of Malaysian jazz!
Joining Mr. Gambus will be Eric Li on piano/keyboards, John Thomas on drums, Wan Azfarezal on double bass, and myself on saxophones and flute.
Hope to see you at the fest!!
SUPPORT JAZZ MUSIC IN KL!
------------------------------------------------
Update: Just got the new Dave Holland Big Band album, Overtime, under Dave's own label Dare2Records, at Tower Records KLCC for RM49.90. Quite a steal, and since Dave's not under the ECM label anymore, the price of the record will definitely be much lower. That'll be in my CD player for a while.
It's got interesting arrangements from Dave Holland, and played to beauty by soloists like Chris Potter, Robin Eubanks, Antonio Hart, Duane Eubanks, Steve Nelson, Billy Kilson and more. Not to mention a hot horn section: Saxes - Chris Potter, Antonio Hart, Mark Gross, baritone sax maestro Gary Smulyan; Trombones - Robin Eubanks, Jonathan Arons, Josh Roseman; Trumpet/Flugelhorns - Taylor Haskins, Alex Sipiagin, Duane Eubanks, and rhythm section Dave, Steve Nelson on vibes, and Billy Kilson on drums.
A must check out!