Greg Lyons will be appearing on Traxx.FM (Klang Valley frequency 90.3) tonight, Tuesday, for their Jazz Selekta program at 9pm. The interview starts at 10pm. So for all Malaysian jazz enthusiasts, tune in to Traxx.Fm, and find out more about KL's top saxophonist/jazz musician.
For a live feed, click here.
Greg Lyons Quartet @ Avanti's Restaurant, Sunway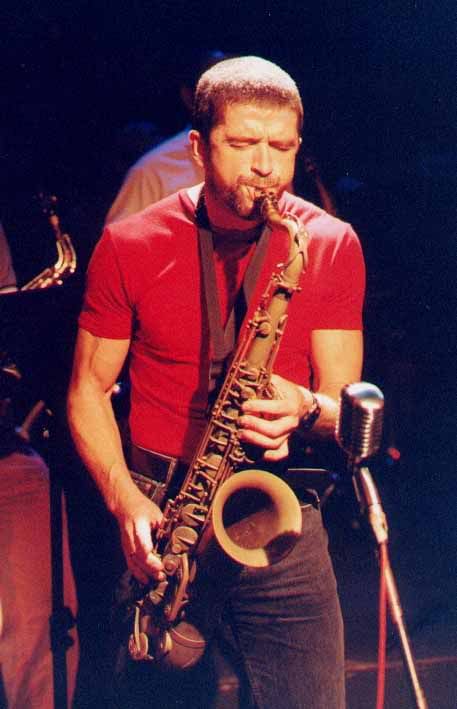 Greg will be performing with his quartet at Avanti's Restaurant, Sunway Hotel and Resort this weekend. He'll be bringing you lots of jazz music with a dose of contemporary European style, Brazil and Afro-Cuban influences. Don't miss it!
Venue: Avanti's Restaurant, Sunway Hotel and Resort
Date: 26 Aug 2005 (Friday)
For bookings call 03-7492 8000 ext. 3176
SUPPORT JAZZ MUSIC IN K.L (or Sunway in this case!)!!!!
If you wish to receive updates of shows that I am part of, as well as shows worth watching from my own recommendation, please email me at jcsax78 [at] yahoo [dot] com with the subject header "I want jazz updates" or "Add me!!!!", and I will add you to my regular mailing list.