The Top

Room
@ Top Hat presents...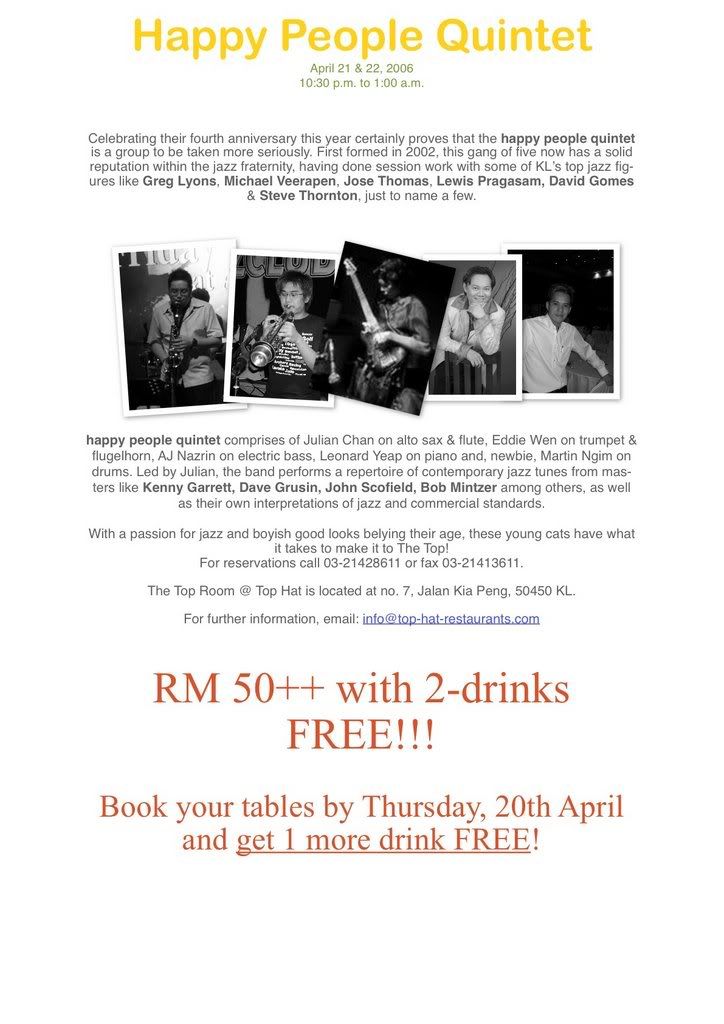 Hope to see you there!

UPDATE: The starting time for the show has now been changed to 10pm, and there'll be THREE sets of music instead of the usual two! So there's more music this time around.. so do come by and check us out!
SUPPORT LIVE JAZZ in KL!!