I just found out last night, one of my favorite alto saxophone players, died on March 31. His name is Jackie McLean. Although an alto player myself, I'm not a big fan of many alto players (I love listening to them, but not a fan of their sound), only a handful. Jackie is one of them. I'm pretty sad over it, because it seems I will not have the chance to see him play, or even learn something from him, if I ever go to the United States.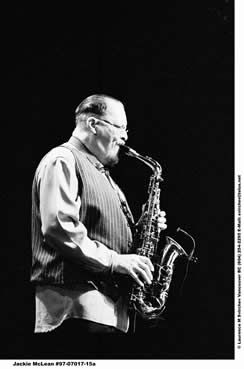 One of the things that set Jackie aside from most jazz alto players is his TONE! It's got such edge and intensity to it, and he plays it like a tenor sax player. His playing style is also more aggressive and intense, but still filled with the soul of the jazz tradition and the strong foundation of the blues. When it comes to playing ballads (his favorite tune is Round Midnight), his searing tone just cuts deep into your emotions, his alto sings deep.

Coming from the bebop school of Charlie Parker, he also formed his own sound and identity playing with great cats like Miles Davis (he had only played 4 years when he started playing Miles!), Art Blakey, and Charles Mingus. His early years after playing with Miles and others helped forged the sound that's known as hard bop, along with many other hard bop artistes such as Art Blakey. Of course, he eventually expanded his sound into more freer forms of jazz and integrated the influences of modal jazz with free jazz into his own distinctive hardbop sound.

I've got some of his albums including Nature Boy (Blue Note, 2000), Vertigo (Blue Note, 1962, 63 - reissued), Hat Trick (Blue Note, 1996), The Jackie Mac Attack Live (Verve, 1991), Bluesnik (Blue Note, 1961), and Jackie's Bag (Blue Note, 1959). I will be getting more soon.

Rest in peace, Jackie Mac. I wished I had the chance to meet and know you! My prayers are with you.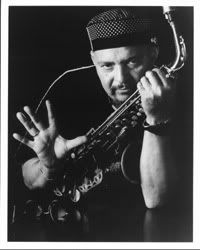 JACKIE MCLEAN
May 17, 1932 - March 31, 2006